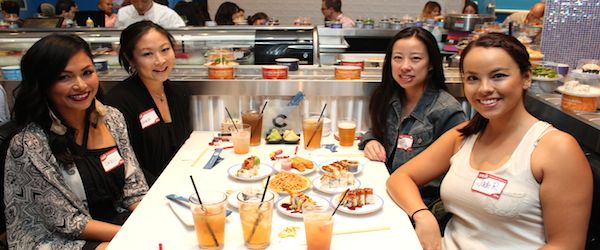 Elites will never look at sushi the same way after Blue C Sushi in Newport Beach stuffed the guests to the gills in this seafood-centric, revolving food, all-you-can-eat event. The late night journey started with a variety of heavy passed appetizers and cocktails before the gluttony adventure really began; rolls, sashimi, salads and everything the guests could have wanted came at a steady pace past their table on the neverending conveyor belt before the the restaurant passed around one last delicious dessert… TEMPURA BROWNIES! Talk about ending the night on a sweet note!
Read what you missed with the reviews of the evening or gaze at the user upload photos and Flickr gallery!
A special thanks to Blue C Sushi for being extrodinary hosts!