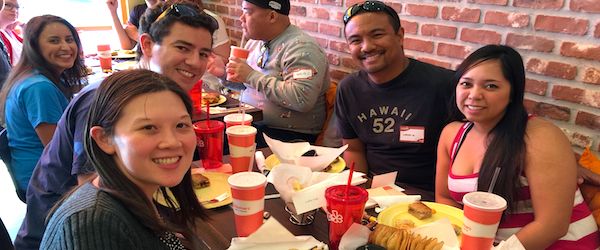 Elbows Mac N Cheese in Brea welcomed Elites for lunch as they served up some of their most creative cheesy concoctions for guests to gorge on. Creations mixed with buffalo wings, scrambled eggs, seafood, a turkey dinner, and more came out at a rapid pace before attendees could eat no more. If you can think it, they've probably already beat you to it and they're serving it up all year round!
Check out the reviews and uploaded photos from the event to see what you missed!
A big thanks to Elbows Mac N Cheese for being terrific hosts!