Are you a caipirinha fan? So am I. But do you realize Brazil has a lot more to offer on the liquor front? Get ready, you are about to go on a tropical alcohol tour and there is no coming back. Do not drink while reading; we want you to actually remember these tips!
Catuaba
WARNING: only drink this if you are over 18 and ready for a night to remember (or not). Catuaba is great, and you might hear from other people that it's a weird sort of liquor but don't listen to them, this is what local people drink on a regular Friday night with friends. Let's start by telling you what the name means in Guarani, a local native language, 'what gives strength to the indian' and it is aphrodisiac (hmmm). It has a brown color because is made with barks and leaves, but its pretty sweet. Would you like a glass?
Rabo-de-Galo
Translating this would be 'Cock's Tail', which is obviously a joke (hope you enjoyed it). It's made with cachaça and vermouth but sometimes it can be replaced with Cynar. Since it's a drink you can find it in any bar, boteco or padaria, you will have different versions of it as you go. There isn't a recipe you should follow and most bartenders will just eye-measure. It's a fun take on a Manhattan.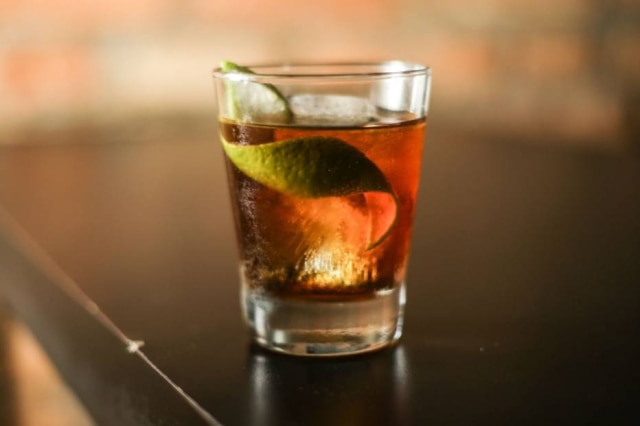 Maria Mole
The mix of Contini and Cognac with an ice cube. No real measures, no rules. That's how we roll. The first sip might be rough but you will get used to it, we promise.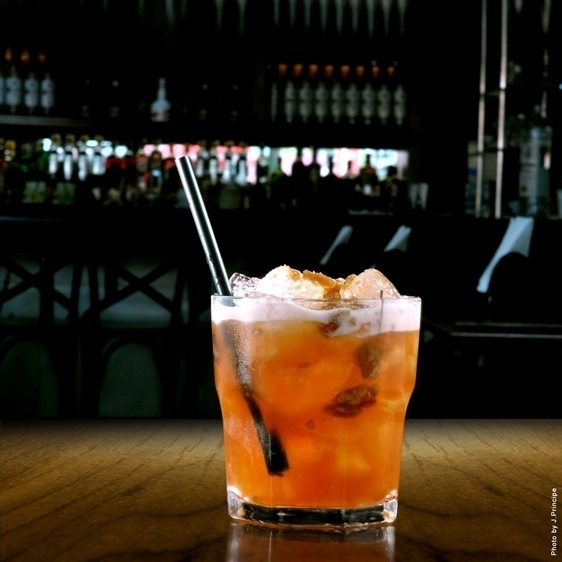 Bomberinho
Probably the first drink many of us have have here. Very common during carnaval, is a mix prepared with cachaça and gooseberry syrup (sometimes inside your mouth) — so sweet you can barely taste the alcohol. For a reason the name is related to firemen, get ready for fire!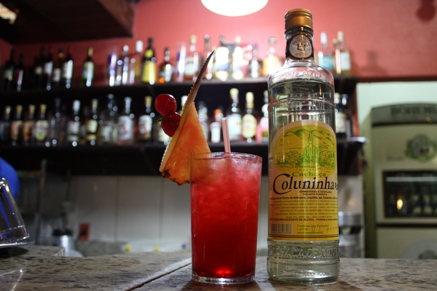 Disco-voador
I bet you've had tequila shots, right? Well, this is similar but better. A cachaça shot which you have with lime, sugar and cinnamon.  You will probably go "louco" after two or more, that might be the reason why they call it Flying Saucer.